Bio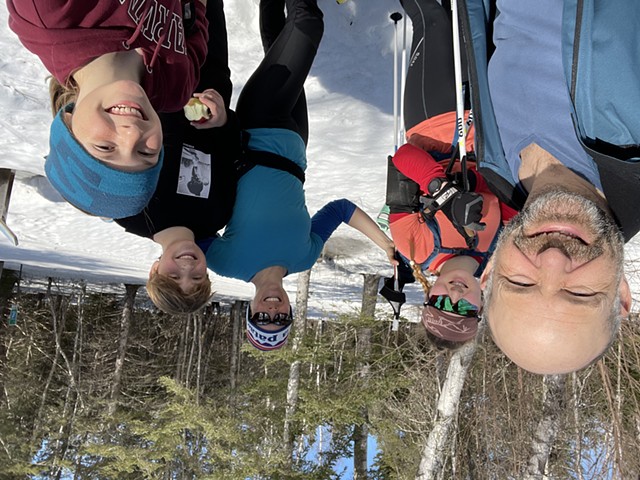 Cross-Country skiing/painting trip, to Kouchibouguac Park, New Brunswick.

Craig Gunn's has shown in galleries in Nova Scotia since 2002, most often at Argyle Fine Art in Halifax. His past work was very much inspired by his days living and working on a Dairy farm in Scotsburn, Nova Scotia and his style from this time period was more stylized and influenced by the Romantic painters, mixed in with some influence of Alex Colville's magical realism.
More recently he has focused on traditional landscape painting, using Nova Scotian landscape and seascape as reference throughout the seasons. The Nova Scotian countryside has such varied light, geology and biosphere that there is a never ending source of nature to study and comment on in his paintings. The lockdown of Covid has given him the realization that there is a lifetime of work for a painter, to study, appreciate, and capture through the oil medium in this varied geogrpahy. Looking at the cliffs of Cape Chignecto and realizing that at one time, millions of years ago, they were attached to cliffs in Western Africa is humbling. And then to see those cliffs, bathed in various humidities, light exposures, and colours is what he enjoys trying to understand and capture in his paintings.